The Department of East Asian Studies is pleased to share that Swimming Back to Trout River, the debut novel by EAS Professor Linda Rui Feng, is feautured in the current installment of the University of Toronto's Alumni Book Club.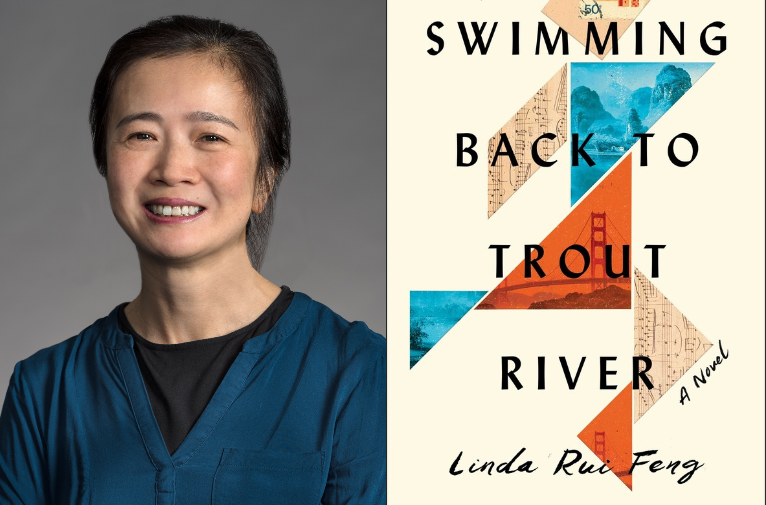 The Book Club offers the chance to join fellow alumni for lively discussion about books related to lifelong learning, social issues, psychology and more. 
Swimming Back to Trout River will be featured from January to March 2023. 
'In the summer of 1986, in a small Chinese village, ten-year-old Junie receives a momentous letter from her parents, who had left for America years ago: her father promises to return home and collect her by her twelfth birthday. But Junie's growing determination to stay put in the idyllic countryside with her beloved grandparents threatens to derail her family's shared future.
What Junie doesn't know is that her parents, Momo and Cassia, are newly estranged from one another in their adopted country, each holding close private tragedies and histories from the tumultuous years of their youth during China's Cultural Revolution. While Momo grapples anew with his deferred musical ambitions and dreams for Junie's future in America, Cassia finally begins to wrestle with a shocking act of brutality from years ago. In order for Momo to fulfill his promise, he must make one last desperate attempt to reunite all three members of the family before Junie's birthday—even if it means bringing painful family secrets to light.'
 
More information and registration details can be found on the University of Toronto Alumni website.
Categories
Tags