Students from the Department of East Asian Studies are celebrating success after winning a number of prizes at the Regional Ontario Japanese Speech Contest.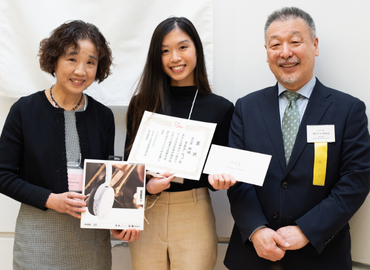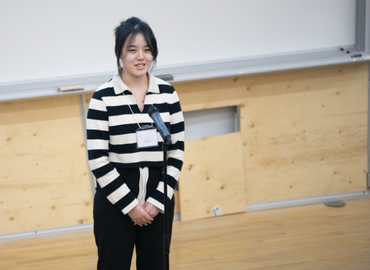 Hosted by the Ontario Japanese Speech Contest Organizing Committee, the 41st annual Ontario Japanese Speech Contest (OJSC) took place on March 4th at the University of Toronto, Ontario Japanese Speech Contest Organizing Committee.
28 Japanese language students from across the region presented language skills gained from their studies. Nine University of Toronto students took part in the contest, including eight from the East Asian Studies' Japanese Program.
The deparment is proud to share that three winning EAS students took home awards, including a first prize.
Michelle Lai received First Prize in the Open Category with her speech titled, 'My Nutrition Facts.' In her winning speech she spoke about how her multi-cultural backgrounds have helped to build who she is as a person today.
In the Beginners Category, Annie Liu received Third Prize with her speech 'The Bigger Reason', in which she spoke about her passion for learning foreign languages.
A Special Prize was awarded to Chloe Wong for her speech 'Adulthood'. Chloe spoke about how her perspectives of becoming an adult have changed and what she thinks now as a young person who is soon graduating from university.
The department would like to congratulate all students who participated and won prizes. Well done on your outstanding achievements!
Lai will now go on to participate in the 34th National Japanese Speech Contest which will be held at the Japan Foundation in Toronto on Sunday, March 26, 2023. A live stream of the event will be available to watch on YouTube. 
Categories
Tags