Tif Fan, a third-year East Asian Studies (EAS) and Political Science student, recently received a 2021-2022 Jackman Humanities Institute (JHI) Undergraduate Fellowship. The honour comes in the form of the Dr. Jan Blumenstein Undergraduate Award in the Humanities, which provides recipients with funding and a carrel in the JHI building on the University of Toronto's St. George campus.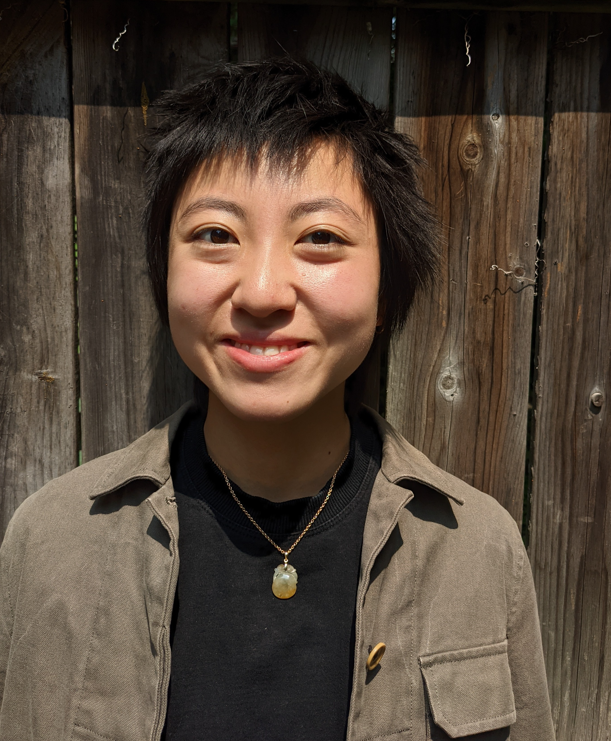 All fellowship recipients become a part of the JHI's Circle of Fellows, which consists of scholars ranging from undergraduates to tenured faculty members, who are chosen based on their outstanding research to contribute to an annual theme. This year's theme is "Pleasure." The fellows frequently gather and discuss their work, offering participants a chance to collaborate across disciplines.  
Fan's research project as a JHI Undergraduate Fellow is titled "A Panoply of Play: The Subversions and Conversions of Monkey King in Journey to the West."
"Journey to the West is a Ming vernacular novel, and it's this fantastical account of the Tang monk Xuanzang's pilgrimage to retrieve Buddhist sutras. At the centre of my project is Monkey King, Xuanzang's fictional disciple, also known as Sun Wukong, who undergoes this transformation from being a rogue, fraudulent immortal to a celestially-sanctioned (and state-sponsored) Buddhist pilgrim. Of course, the monkey mischief persists despite Wukong's conversion, and I'm hoping to explore those dynamic themes of pleasure and play in my study of Journey, along with the story's syncretic inheritances from Buddhism, Daoism and Confucianism," Fan tells us.
They will be supervised by EAS Associate Professor Linda Rui Feng, who is also serving as a JHI Faculty Research Fellow this year. Fan met Professor Feng in the Winter 2021 semester, virtually, as a student in her EAS308 course on East Asian cartographies. They will be assisting Professor Feng this summer with some of her research on the dynamic spatial imaginaries of the Yellow River's origins.
"I was really interested in her research as well as her fiction work, which I would ask her about over email outside of class. She's just a very approachable and kind professor who has fielded my many questions and provided a lot of guidance this past semester," says Fan of Professor Feng.
As for what they are most looking forward to with the fellowship, they are most excited about diving into their own research and meeting other fellows. "I'm super keen to delve into some literary research on Journey to the West with its splendid world and mythical scenes, potentially get to explore some rather queer directions in classical Chinese literature, and to have this kind of opportunity with faculty support during my undergraduate degree. I'm really looking forward also to meeting the other fellows and hearing more about their research projects, learning from them, and seeing how our projects may potentially converse or otherwise inform each other."
For more information about JHI fellowships, visit the JHI website.