In Memoriam: Professor Raymond Wei-Hsing Chu, 1936-2021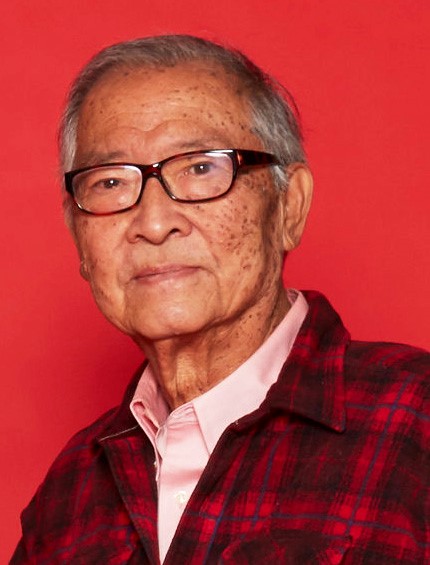 The Department of East Asian Studies was saddened to hear of the passing of Professor Raymond Wei-Hsing Chu at the end of November. Professor Chu worked in our department for four decades until his retirement in 2000. Born in Shanghai, he immigrated to Toronto in 1960 where he soon settled into an academic career at the University of Toronto. A professional librarian by training, Professor Chu was appointed to head the East Asiatic Studies Library (now known as the Cheng Yu Tung East Asian Library) as it joined the University of Toronto Library system. He is remembered by Hana Kim, the current Director of the Cheng Yu Tung East Asian Library, for his "essential and lasting contribution" during the early years of the formation of Canada's foremost library for East Asian language materials. Later, Professor Chu took up a teaching position in the Department of East Asian Studies, where he taught courses on Chinese bibliographical methods and Chinese language until his retirement in 2000.
Professor Chu is remembered by former colleagues and students alike as a man of great dignity and gentility. He inspired generations of students to learn Chinese and study Chinese history and culture. He was much loved and admired by his students, who recall his deep, baritone voice and his inspiring teaching. Two of those students are now professors in our department; others have carried his legacy into other fields.
Our thoughts are with Professor Chu's family, to whom we express our deepest condolences and also gratitude for reminding us of Professor Chu's gentle presence among us.
Memories of Professor Chu from Graham Sanders, a former colleague and student
Memories of Zhu Laoshi
My earliest memory of Prof. Raymond Wei-Hsing Chu ("Zhu Laoshi" 朱老师 to all of us) was when I had the good fortune of studying 300-level Modern Chinese with him in the 1980s. He was a benevolent and wise presence at the front of the classroom, as he led us through a variety of stories in Chinese, encouraging us to read and translate them, praising our efforts and gently correcting our mistakes. I remember he once read aloud to us an essay called "The Silhouette of His Back" 背影, a reminiscence by Zhu Ziqing about his father in old age. As the calm, measured tones of Prof. Chu's deep voice filled the room, we could all feel and share in his love of the beauty and power of the Chinese language. He was patient, exacting, and kind as a teacher, inspiring an abiding appreciation in his students, as he opened up new avenues of knowledge for us to explore: at first with his guidance, and then, with the increasing confidence he gave us, on our own.
Prof. Chu showed the same dedication to teaching in all of his classes, in his relationship with every student. Many days one could find him in a corner of the Cheng Yu Tung East Asian Library, at a large table strewn with books pulled down from the shelves surrounding him, as he compiled materials for his invaluable course on Chinese Bibliographical Methods, which provided a solid foundation for scores of students over the years who continued on in East Asian Studies. He had a way of making the countless, intimidating tomes come to life. I remember he once opened up a giant ledger containing facsimiles of memorials submitted to the Qianlong Emperor during the Qing dynasty, and showed us how the emperor had written in his own hand after each one, "Understood" 知道了—then he cracked a joke about the emperor being a know-it-all.
Prof. Chu had a wonderful sense of humour in addition to his erudition and kindness; rare was the day he would not have a smile on his face or share a laugh with a colleague or a student. When I returned from graduate school and took up a position in the EAS department as an Assistant Professor in the 1990s, I always looked forward to conversations with him around the office. He once told me that he had recently started waking up at night after his dreams were finished. "They are like fiction stories (小说)" he said to me in Mandarin, "and once the story is over, I wake up." I replied, "I think you had better start dreaming about novels (长篇小说)." He nearly spit out his tea with laughter. During another conversation, about the possibility of making a new faculty hire in Modern Chinese literature, he cocked his head and said, "Well, there have been nearly two centuries of modern Chinese literature by now, so perhaps it is time." It was not always easy to tell when he was joking, and I think he liked it that way.
These are just a few of the many fond memories I have from the time I was lucky enough to call Raymond a teacher, colleague, and friend. He was that rare example of a person who was both "expansively learned" 博学 and "profoundly humane" 深仁. His commitment to our department is felt to this day; he will long be remembered and cherished by all those who had the privilege of knowing him in his warm-hearted dignity.
—Graham Sanders, University of Toronto, Dec 2021
Notice of Passing from Professor Chu's Family
PROFESSOR RAYMOND WEI-HSING CHU 1936-2021 Passed away peacefully on Saturday, November 27, 2021 with family at his side. He was predeceased by his dear wife of 51 years, May Hue-Ching Chu (née Chen). He was the much beloved father of Yen Chu Hauck and Dr. Robert Wei Chu, father-in-law of Jodi Campbell Chu and Dr. Gerd Hauck, and YeYe of Madeleine, Abigail, Oscar, Albert, Dr. Berte, and Otto. Raymond will also be lovingly remembered by his many nieces, nephews, students and friends. Born in Shanghai, Raymond immigrated to Toronto in 1960 where he found his longed-for home and thrived in his academic career at the University of Toronto, Department of East Asian Studies, until his retirement in 2000. He had a passionate, yet slightly masochistic relationship with golf and enjoyed classical music, jazz, the outdoors, and travelling the globe with family. Raymond was always happy to share his copious knowledge of Chinese culture, history and politics with any willing set of ears. He was selfless, gentle, thoughtful, genuine, modest and wise in equal measure and will be intensely missed.
For a Memoriam prepared by the Cheng Yu Tung East Asian Library, University of Toronto, please visit https://east.library.utoronto.ca/eal-newsletter/memoriam-professor-raymond-wei-hsing-chu
 
Categories
Tags