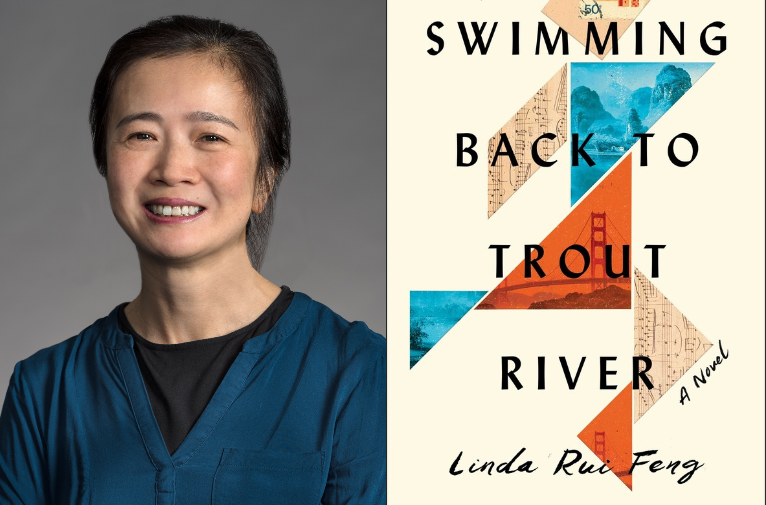 Professor Linda Rui Feng's debut novel, Swimming Back to Trout River, has just been published by Simon & Schuster.
"Told as a braided narrative of four intertwined lives, my novel traces the far-flung orbits of a family across two continents in the decades before and after the Cultural Revolution, and explores the themes of music, migration, and how the titanic forces of history precipitate in smaller, more recessive lives. It's also about how to improvise a life, the fluidity of where we call home, and the resilience of the imagination," Professor Feng tells us.
When she's not penning fiction, Professor Feng teaches courses on the history of cartography, the cultural history of food in East Asia, and literatures of travel in the EAS Department.
Swimming Back to Trout River is available for purchase online and at most bookstores. We congratulate Professor Feng on this momentous achievement!
Categories
Tags