The 19th "Chinese Bridge" Chinese Proficiency Competition for College Students Worldwide (Ontario & Manitoba) was held virtually on June 27, 2020. Ontario and Manitoba were one of many Canadian regions to participate in the international contest. The event provided students with the opportunity to demonstrate their linguistic competence and cultural appreciation. It was presented by the Chinese Consulate General of the People's Republic of China in Toronto and the Confucius Institute of Seneca College.
One of the EAS Department's former Chinese language students, Chiki Ogawa, participated as a special guest in the competition and performed a flawless piano rendition of the song, "I Love You, China" (below). Chiki is a second-year Faculty of Music student who took EAS401H: Modern Standard Chinese IVa last year with Professor Hsiao-wei Rupprecht.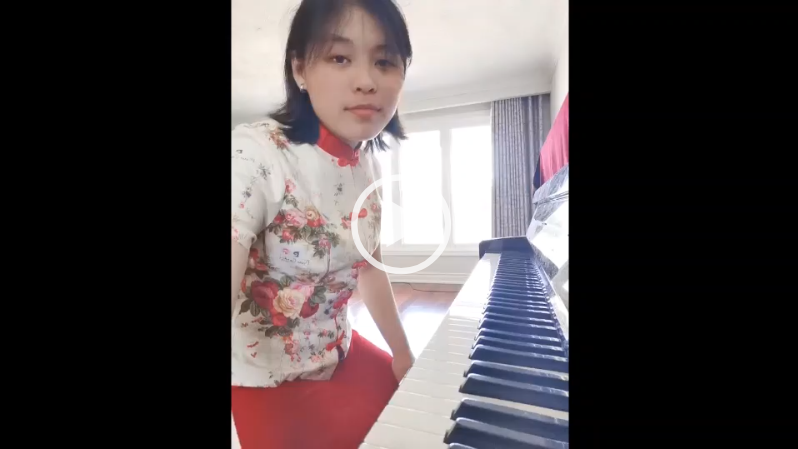 The department congratulates Chiki on a beautiful performance!
Please find the transcript of Chiki's video below:
[00:04-00:23 — CHIKI OGAWA introduces herself in Chinese]: I am Chiki Ogawa from the University of Toronto, St. George campus. In the pandemic, we cannot gather together. I hope that I can bring you happiness and strength through music. I dedicate "I Love You, China" to all of you. Let's watch out and help each other in times of difficulties.
[00:29-04:40 — She plays the piano.]
[04:45 — She concludes the video in Chinese]: Thank you, all!
Categories